On Sunday, I attended David Tejada's Small Strobes, Big Results workshop held in Buffalo. I don't really have anything to compare it to – it's the first photography workshop I had ever attended – but it was a ton of fun and I left with my head crammed full of information and ideas.
We started the day at Nickel City Studios for introductions and a bit of classroom instruction. After lunch, we headed to the Buffalo Central Terminal with our models to demonstrate what David had been teaching us that morning.
Even though I grew up in Buffalo, I had never been to the Central Terminal before. It's an utterly gorgeous building even in its current state of disrepair – I wish I could have seen it in its heyday. It almost distracted me from why we were actually there – to practice lighting!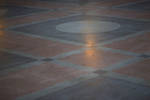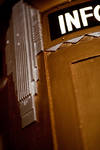 For each of the different lighting setups that afternoon David explained what his thought processes were as he was setting up, we photographed the setup, then he handed off the flash controller (pocketwizards, in this case) to each of us so we could get our own shots in.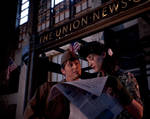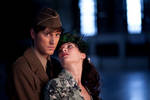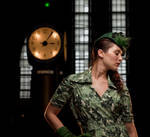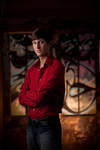 I snuck this one in off of natural light, while someone else had the flash controller. I really like what I got out of it: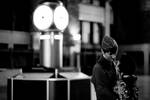 After the workshop we all headed off to Anchor Bar for some wings. Even though I prefer Duff's wings myself, the company and conversation more than made up for it.